Rad sa slikama i grafikonima
Pri kreiranju slajda odabrali ste gde će se nalaziti slika ili grafikon. U slajdu na tom mestu sada vidite poruku: "Double-click to add graphic" — uradi dvoklik da bi ubacio sliku, ili"Double-click to add chart" — uradi dvoklik da bi ubacio grafikon.
Ukoliko to niste uradili pri izboru slajda, sliku ili grafik možete da ubacite koristeći opciju Insert / Graphic( Chart) iz padajućeg menija. Otvoriće vam se prozor u kome odaberete putanju do slike.
---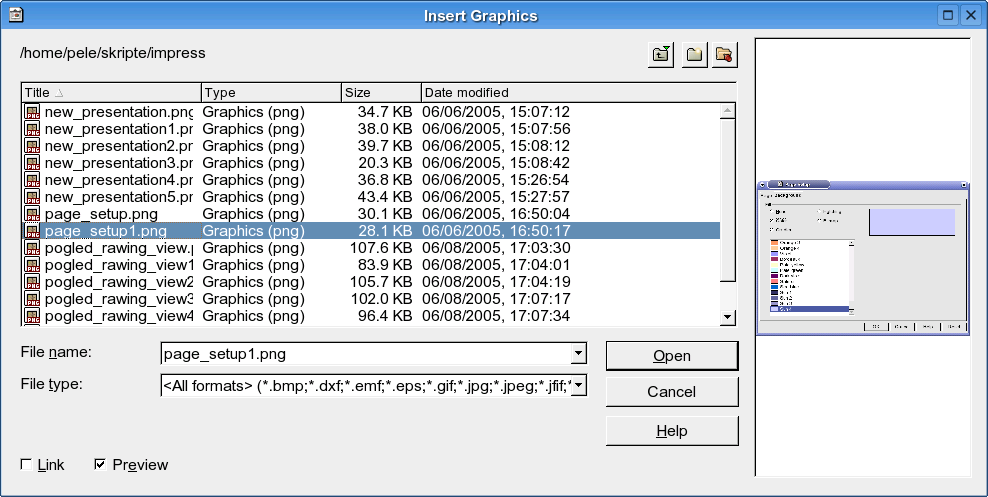 ---
U slučaju da ubacujete grafikon postupak je isti, osim što se od vas očekuje da unesete i podatke na osnovu kojih se iscrtava grafikon. Nakon što ste ubacili grafikon, podatke za tabelu unosite tako što kliknete na ikonu Chart Data na traci sa pomoćnim alatima ili desnim klikom na grafikon pa iz menija odaberete opciju Chart Data.
---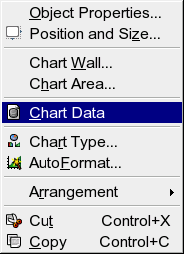 ---
Tabelu pravite na isti način kao da radite u programu za tabelarna izračunavanja (Calc).
---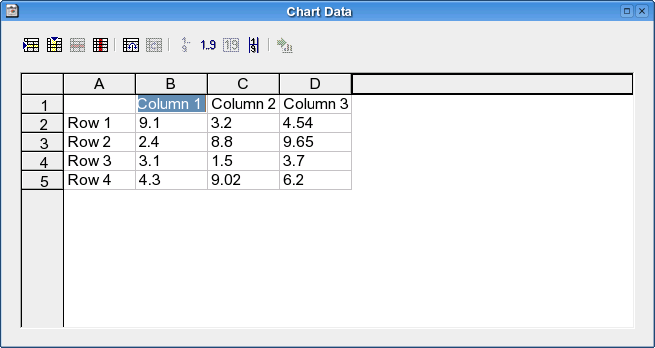 ---
Podešavanja vezana za osobine grafikona kao i njegov izgled su identične kao u programu Calc.