Pisanje u više kolona
Ako želite da pišete u više kolona i organizujete tekst po kolonama poput novinskih članaka to možete učiniti preko padajućeg menija Format/ Columns.
---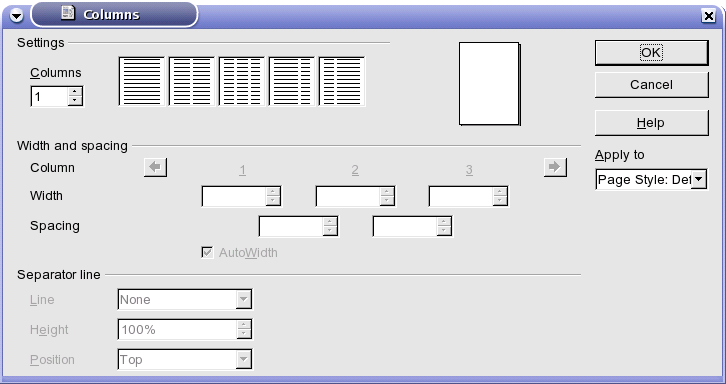 ---
Segment Settings.
Columns

birate broj kolona na strani i njihov raspored.
Segment With and spacing – podešavanja vezana za širinu kolona i razmak u tekstu.
Column

tekuća kolona.

Width

širina kolone.

Spacing

razmak između kolona.

AutoWidth

automatski se određuje širina kolone.
Segment Separator line linija razdvajanja kolona.
Line

izgled linije koja razdvaja kolone.

Height

visina linije razdvajanja.

Position

pozicija linije razdvajanja.